Incorporating landscape beds into your landscape design is an excellent way to add focal points to your property and showcase beautiful, vibrant plants. Keeping them in tip-top condition is essential in maintaining the visual appeal of your property in Texas! A reliable way to enhance your landscape beds is by installing mulch in them, which provides both aesthetic and health benefits. Mulch ensures your landscape beds look finished and polished by covering the bare soil and making your plants stand out.
It also protects your plants and helps with moisture retention, soil temperature regulation, weed suppression, and soil erosion prevention! Because mulch is composed of organic matter, it will eventually break down and release nutrients back into the soil. This will help support the growth of your landscape plants! Keep reading to learn more about why you should have mulch installed in your landscape beds.
---
1. Installing mulch enhances the aesthetics of your landscape beds.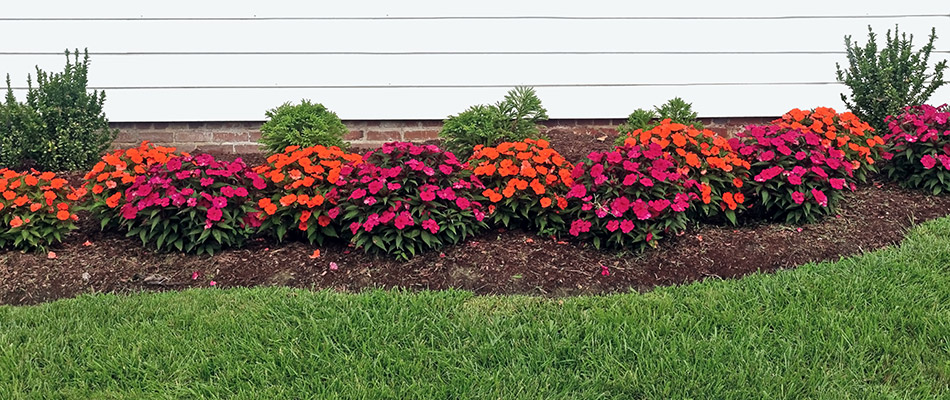 Landscape beds can spruce up the visual appeal of your yard, which is why it's a great idea to ensure your landscape beds look their best! Installing mulch covers the unappealing bare soil in your landscape beds, elevating their aesthetics by making them look more polished. Mulch comes in various colors like red, black, and brown, and you can choose which one fits your property the best. These colors will also create a deep contrasting background for your gorgeous plants, making them pop and stand out!
---
2. Mulch provides protection for your landscape plants.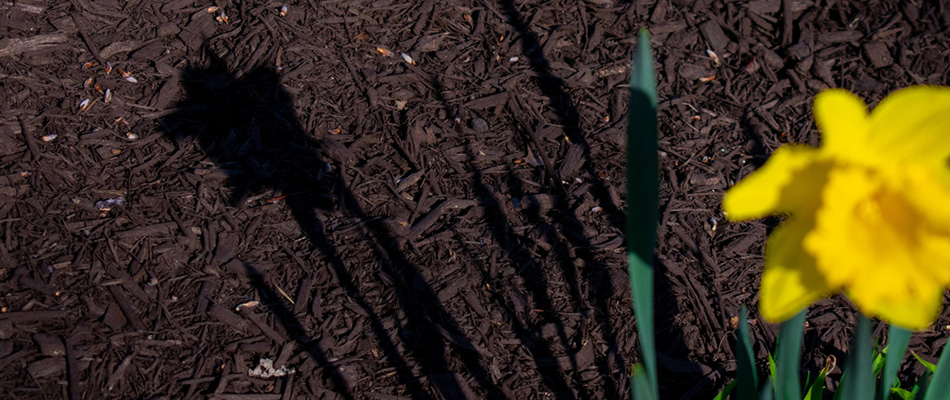 Another great reason to install mulch in your landscape beds is that it helps keep your plants in tip-top health by providing protection against the elements and other stressors. Learn more about how mulch benefits the health of your plants:
Moisture Retention: As mulch covers the soil in your landscape beds, it also shields the soil from the sun to prevent water from evaporating quickly. This ensures the soil retains enough moisture to keep your plants hydrated during hot temperatures.
Soil Temperature Regulation: Mulch can act as insulation that helps regulate the soil temperature, providing the roots of your landscape plants with a stable environment to grow in.
Weed Control: Installing mulch prevents weeds from growing by ensuring the seeds don't reach the soil in the first place. Mulch can also smother weeds by blocking their access to sunlight!
Soil Erosion Prevention: Mulch helps to slow down the speed of soil erosion, preventing rain from eroding the topsoil and potentially exposing the roots of your plants.
---
3. Mulch returns nutrients to the soil as it breaks down.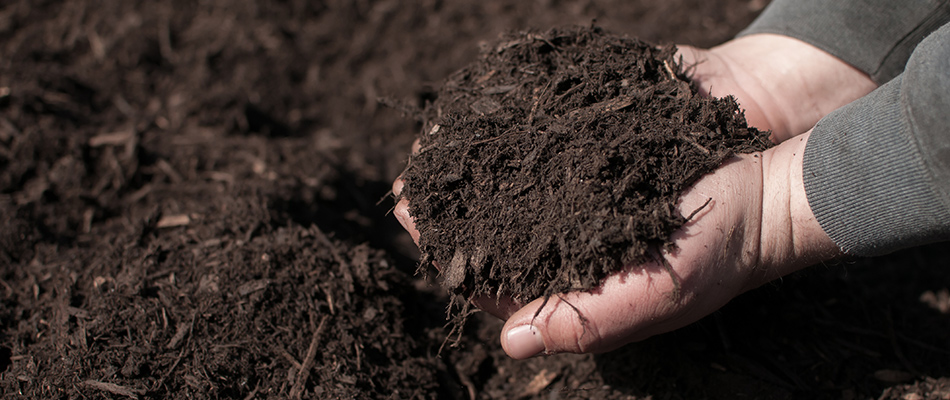 Mulch is an organic material that will eventually decompose. As it breaks down, mulch will release vital nutrients and organic matter back into the soil. This means the soil will be packed with much-needed nutrients that help your landscape plants grow strong. To ensure your landscape plants are reaping all the benefits from mulch, it's best to replenish your mulch annually.
Spring and fall are the best times to replenish mulch.
---
Our mulch installation service will keep your landscape beds at their best. Give us a call today to schedule!
Well-maintained landscape beds can boost your curb appeal, and one way to ensure your landscape beds are at their best is by installing mulch in them. Here at Arboreal Lawn & Landscape, we offer a mulch installation service to commercial, residential, and HOA properties in Rockwall, Wylie, Rowlett, TX, and nearby areas.
Our team uses hardwood mulch that comes in various colors, all of which will enhance the beauty of your landscape beds. You can schedule this service in the spring and fall so we can replenish your mulch, but we offer this service year-round! Give us a call today at (972) 521-6227 to schedule our mulch installation service.