Quality Lawn Care & Landscape Maintenance Services Available in Rockwall, TX
Never worry about caring for or maintaining your lawn and landscape again!
Rockwall is a beautiful city in Rockwall County, Texas that is named after the natural sandstone rock formations discovered in this area. This city is home to countless locations that allow visitors and residents to enjoy live music, earning Rockwall the title of "Free Live Music Capital of Texas."
At Arboreal Lawn & Landscape, our lawn and landscaping professionals offer top-notch services to the homes and businesses in Rockwall. Fertilization, weed control, and core aeration are just a few of the lawn care services we provide. We also offer landscape maintenance services, such as yard cleanups, lawn mowing, shrub care, and more.
---
Our Lawn Care Services Will Make Your Lawn Strong & Healthy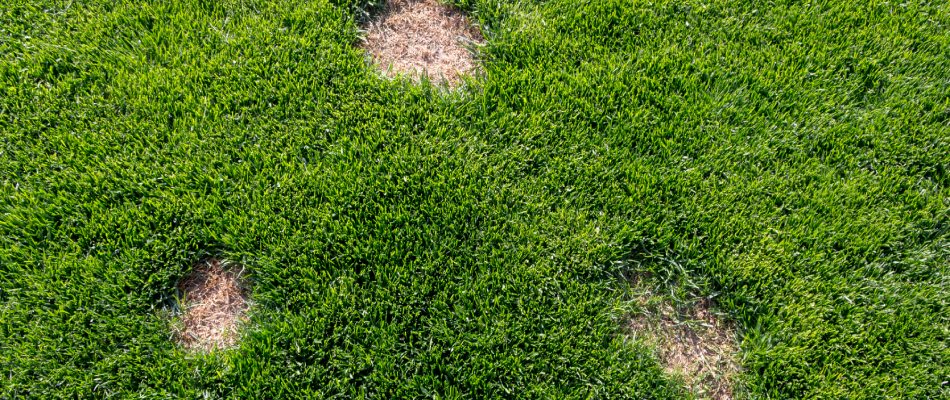 Fertilization: We offer an 8-step fertilization program that is designed to provide sustained nourishment for your lawn throughout the year.
Weed Control: We rid your lawn of weeds by using a highly effective combination of pre-emergent and post-emergent weed control treatments.
Core Aeration: This lawn care service will loosen up compacted soil which allows for better airflow and encourages the proper absorption of water and nutrients.
Lawn Disease Control: Our disease control treatments will stop harmful lawn diseases from spreading to the rest of your lawn as well as eradicate the disease.
Lawn Insect Control: We offer both preventative and curative treatments that target grubs and fire ants. These treatments are safe for use around pets and children.
Some common lawn diseases we treat include brown spot, dollar spot, fairy ring, downy mildew, and more.
---
Keep Your Landscape Looking Neat & Tidy with These Services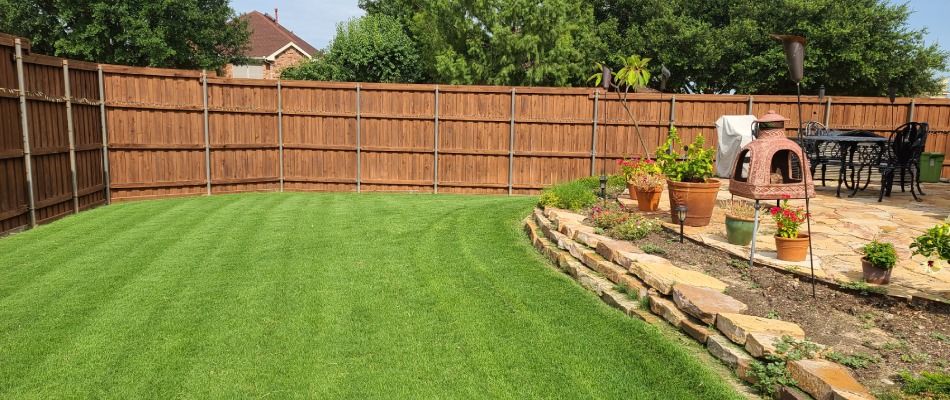 Landscape Bed Weed Control: To keep your landscape beds looking beautiful and well-kept, we will apply both pre-emergent and post-emergent weed control throughout the year. This service is typically paired with our fertilization program.
Leaf Removal: Our leaf removal service includes blowing all of your fallen leaves into one place, bagging the leaves, and placing the bags on the curb to be picked up by the city.
Yard Cleanups: We offer spring and fall yard cleanup services that can include gutter cleaning, mowing, trimming, raking, and anything else you need to get your property back in shape.
Mulch Installation: We will maintain the appearance of your landscape beds by installing your choice of mulch. Our team installs our mulch ground covers by hand.
Shrub Fertilization: Our team will keep your shrubs healthy and strong by applying slow-release fertilizer treatments 4 times a year. This service will also help increase your shrubs' resistance to disease and insect infestations.
Trimming & Pruning: We offer 3 different trimming and pruning schedules that will keep your plants healthy and beautifully shaped. Our experts trim and prune according to the needs of your plants.
Lawn Mowing: We offer a lawn mowing service that will keep your lawn looking nice and manicured throughout the year. This service also includes our string trimming, edging, and blowing services.
---
Give us a call today to sign up for our lawn care and landscape maintenance services!
Our team at Arboreal Lawn & Landscape has been providing quality lawn care and landscape maintenance services to property owners in Rockwall, TX since 2015. We offer a 100% satisfaction, money-back guarantee, so if you are not completely thrilled with our work, we will return your money or re-do the service for free. If you are interested in upgrading your lawn and landscape, give us a call at (972) 521-6227 to sign up for our comprehensive services today!