Lawn & Landscaping Services in Rowlett, TX
We perform random quality checks on properties we've serviced to ensure the work meets our high standards!
With many descendants of the city's founding fathers still living here, Rowlett, TX is a city that firmly rests on the foundation of its history. Rowlett has grown to house around 62,000 residents and boasts over 600 acres of parkland to enjoy with recreational activities like disc golf, hiking, picnicking, and more. It's no wonder Rowlett has been named and awarded one of the Best Small Cities to Start a Business, Top 10 City to Retire, and a Certified Scenic City!
We are proud to provide top-tier lawn and landscaping services to property owners in Rowlett, TX and nearby cities. Our services include lawn fertilization, fire ant control, mulch installation, and much more! Call our team at (972) 521-6227 to get a quote for your next service.
---
Our lawn care services include lawn fertilization, core aeration, weed control, and more.
To achieve a thick, lush, green lawn and landscape, look no further than our lawn care services. Our lawn fertilization service will send an influx of nutrients to your grass, bolstering its health. Not to be forgotten, we offer fertilization for your shrubs as well! If you're dealing with compacted soil that's inhibiting the growth of your lawn, our core aeration service will correct the issue and restore pathways in your soil that resources can flow down, reaching the roots of your grass. We can also keep weeds at bay, ensuring that these nutrient-thieving plants don't get a foothold on your lawn!
---
Our protective lawn applications can battle brown patch, take-all root rot, fire ants, and grubs.
Lawn diseases and insects are a constant thorn in the side of property owners, but our solutions make treating them a walk in the park. We offer treatments that will help protect your lawn from various health threats, including brown patch, take-all root rot, fire ants, and grubs. If you're noticing disease or fungus on your lawn, let us know and our highly effective curative treatments will put a stop to the spread ASAP! For our pest control treatments, we offer both preventative and curative applications so whether you're trying to avoid an issue in the future or eliminate an active infestation, we've got your back.
---
Our Lawn Maintenance Services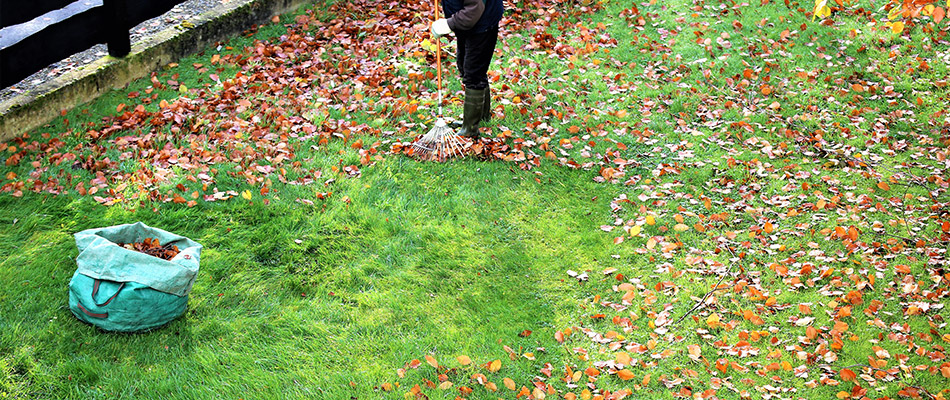 As the months pass, debris and leaves will pile up on your property – but our professional lawn maintenance services mean that you can have a pristine property year-round without lifting a finger! We offer standard leaf removal as well as spring and fall cleanups that include season-specific maintenance tasks. Our team can also replenish the mulch in your landscape beds and selectively trim and prune your plants to encourage good health and keep them from becoming overgrown. We offer a lawn mowing program that runs weekly from April to September and bi-weekly the remaining months to keep your lawn in tip-top shape too.
We offer seasonal holiday lighting to spread the holiday cheer on your property.
---
Call our team today to schedule any of our professional lawn and landscaping services!
At Arboreal Lawn & Landscape, we pride ourselves on providing not only exceptional lawn and landscaping solutions, but doing it with a smile. Our team members are knowledgeable and friendly, treating each property with the same amount of care they show their own. With our heavy focus on customer service and continuing education for our employees, you can be confident that your lawn and landscape are in great hands! These services are available to property owners in Rowlett, TX and surrounding cities. Call our team at (972) 521-6227 today to schedule your next service!