We offer landscaping services to commercial and residential properties in Rose Hill, TX.
We will keep your landscape looking fresh and neat to make your property stand out!
Rose Hill, TX is a community located in Dallas County. This unincorporated community had humble beginnings, with a little more than 100 people living here in 1904. It also only had a few residences, stores, churches, one school, and a single restaurant in 1912, but Rose Hill has come a long way since then! If you're looking for something to do near Rose Hill, you can visit Hawaiian Falls Garland. This water park features slides, rides, a lazy river, and a wave pool.
At Arboreal Lawn & Landscape, we are thrilled to provide our top-quality landscaping services for homeowners and business owners in Rose Hill, TX. If you're ready to make your property stand out on your block, we're just one call away!
---
Maintain the pristine condition of your yard with our landscaping services.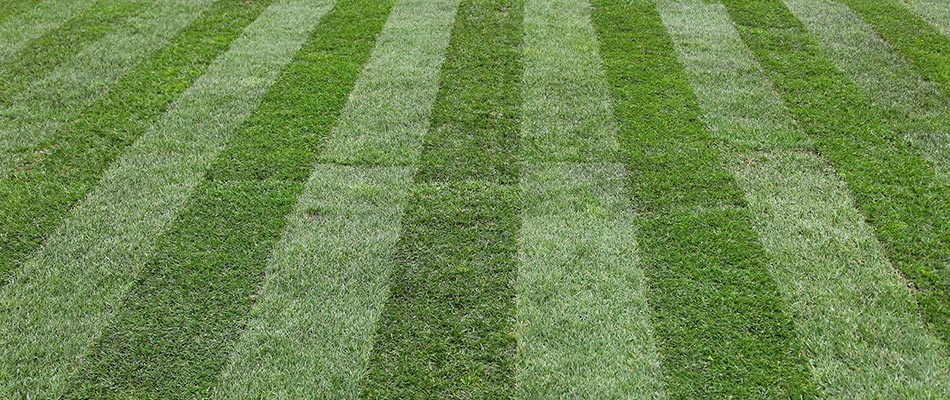 At Arboreal Lawn & Landscape, we offer a leaf removal service to keep your yard neat, especially during the fall season when leaves fall and accumulate on your property. We won't let these leaves affect your curb appeal! Our team will collect the accumulated leaves in your yard before they smother your grass and plants and invite pests and diseases. Then, we will bag them up and let the city pick them up from your curb.
Our crew also provides fall and spring cleanups. These yard cleanups do more than enhance the visual appeal of your property in Rose Hill, TX because they also help keep your plants in their best health year-round. Our fall cleanups will prepare your landscape for the winter, while our spring cleanups help your plants and grass rebound for the new growing season after their winter slumber.
If your grass looks messy, we can help rejuvenate its appearance with our lawn mowing service. Depending on the time of the year, we can mow your lawn weekly or bi-weekly. This service also includes string-trimming, edging, and blowing away the grass clippings off your hardscapes, so your property in Rose Hill looks nothing short of fantastic!
We offer trimming and pruning services to maintain the pristine condition of your trees and shrubs. Our crew will tame down the messy branches of your plants and remove any diseased branches, ensuring your plants are in excellent health and shape! We are also very wary when pruning your plants, and we won't do it unless necessary to prevent causing more harm to them than good.
If your landscape beds are adorned with colorful plants and flowers, but you still feel like something is missing, we have the perfect solution for you. Our mulch installation service will provide the much-needed finishing look for your landscape beds and protect your plants from harsh temperatures. What's more, you can choose from various mulch options that match your style and preferences!
You can add gutter cleaning as part of your fall cleanup service to eliminate possible breeding grounds for pests like mosquitoes.
---
Call us today to schedule any of our landscaping services.
If you're still looking for a team to transform the aesthetics of your commercial or residential property in Rose Hill, TX, look no further than our crew at Arboreal Lawn & Landscape! We have the expertise to keep your landscape looking great throughout the year with our top-notch landscaping services. When you partner with us, you can count on our team to show up on time, equipped with the knowledge and skills to deliver exceptional results. If you're ready to take your property to the next level, call us today at (972) 521-6227 to schedule any of our landscaping services.