Lawn Care & Maintenance in Rockwall, Wylie, Rowlett, TX & Surrounding Cities
Treat your property to our lawn care and lawn maintenance services today!
Lawn care and maintenance is a year-round chore. Our team of professionals has been making it look easy since 2015. We offer a variety of services that are designed to improve the health and appearance of your lawn. These services include fertilization, weed control, spring and fall cleanups, lawn mowing, and much more!
We offer our services to residential and commercial property owners in Rockwall, Wylie, Rowlett, and surrounding areas of Texas. Give us a call today at (972) 521-6227 to schedule any of our lawn care or lawn maintenance services for your property!
---
Fertilization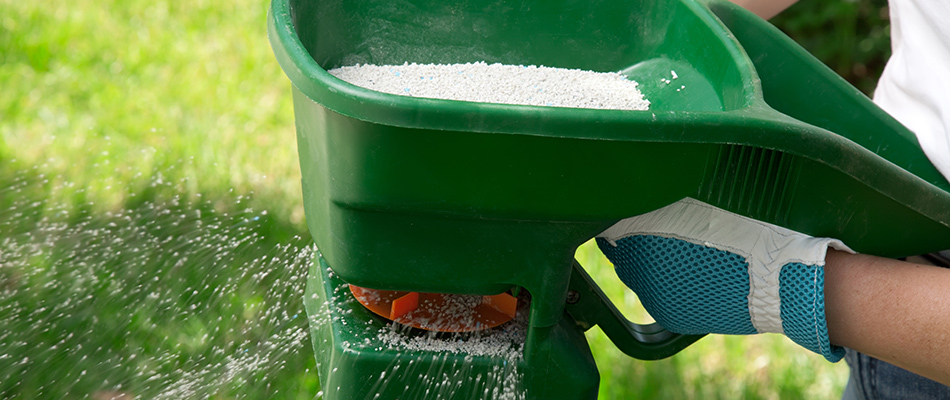 Our fertilization effort is part of our eight-step fertilization and weed control program. Of the eight visits to your property, we will administer a granular fertilizer four times between mid-March through mid-September.
---
Weed Control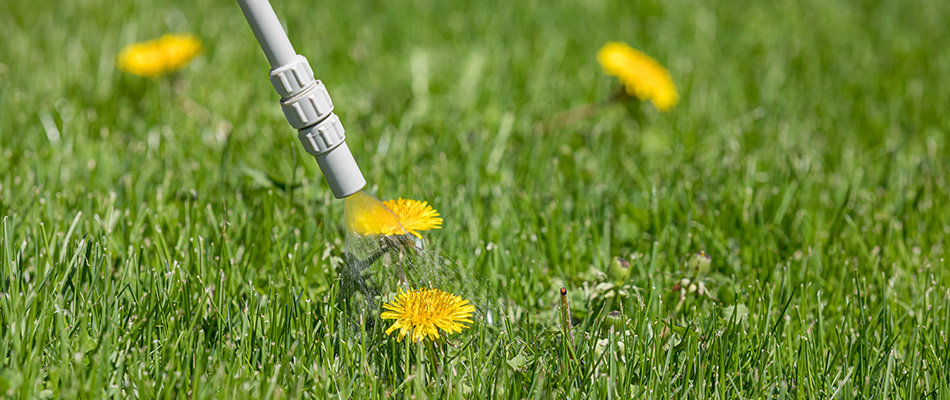 Combined with our fertilization service, our weed control efforts include four applications of a pre-emergent herbicide from mid-September through mid-March. We also spot spray a post-emergent herbicide as necessary during each visit to your property.
---
Core Aeration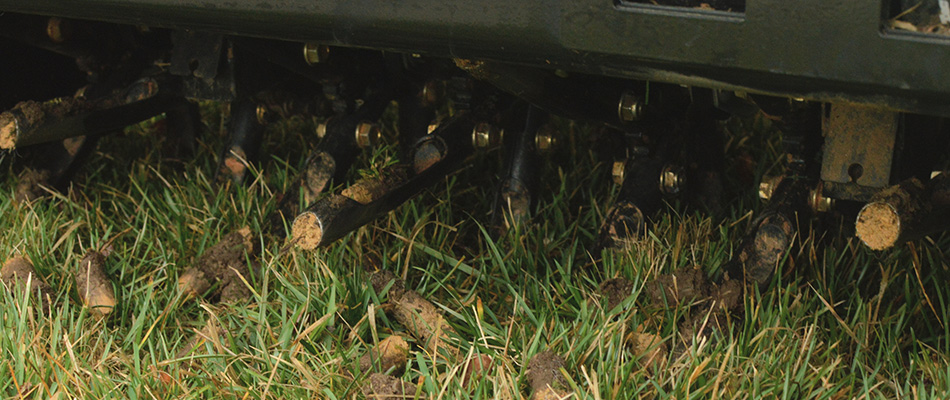 Our core aeration service is available in the spring, in either April or May. This service involves removing cores of soil from your lawn to loosen the soil to make it easier for nutrients to reach the roots of your grass. Our aeration service is offered independently and we recommended scheduling it at least once a year.
---
Leaf Removal
We will remove the leaves on your property so that they don't pile up and smother your lawn.
---
Spring Cleanups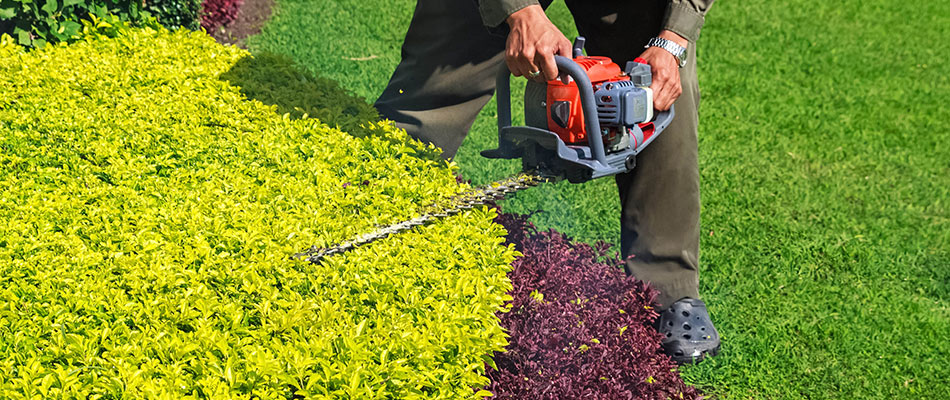 Our spring cleanups are a great way to get your property ready for summer fun. We'll come to your property well prepared to do many of the services your property might need after a long winter's nap, such as mowing your grass, trimming your shrubs and bushes, and cleaning out your landscape beds.
---
Fall Cleanups
Our fall cleanups will do those last-minute tasks for getting your property ready for winter dormancy. We'll bring our leaf blowers and rakes to gather up all those fallen leaves and we'll even clean them out of your gutters!
---
Lawn Mowing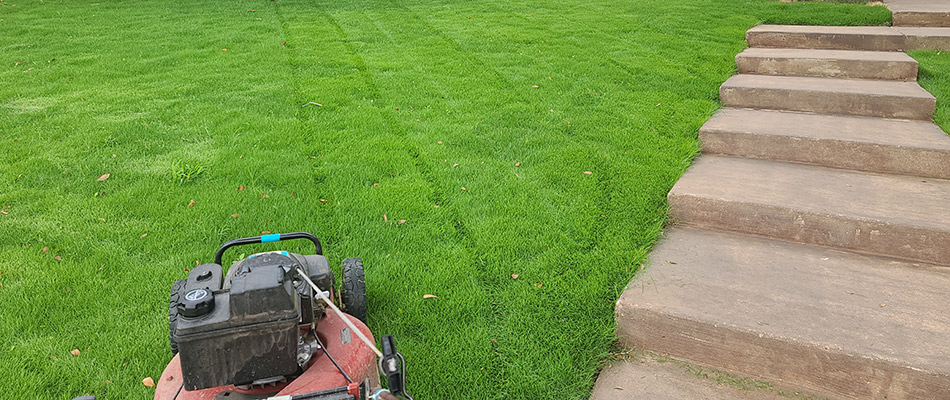 We will mow your lawn weekly from April through September when the grass is quickly growing and then switch it to bi-weekly in October and November when growth has slowed. This service also includes string-trimming, edging, and blowing the clippings off of your walkways, driveway, and hardscapes.
We alter the mowing pattern each time we visit your property to prevent ruts from forming in your yard.
---
Fire Ant Control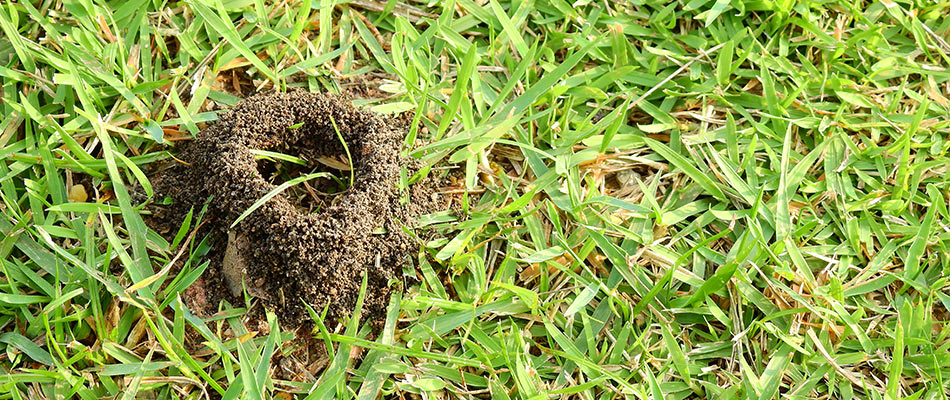 Fire ants are nasty critters and we offer preventative treatments to keep them from your property. Our fire ant control can be ordered independently of our other services. We will apply insecticide to kill any fire ants currently living on your property and give you 12 months of protection to prevent others from moving in. If there are any more issues with fire ants, we will do follow-up treatments to make sure they know they're not welcome.
---
Grub Control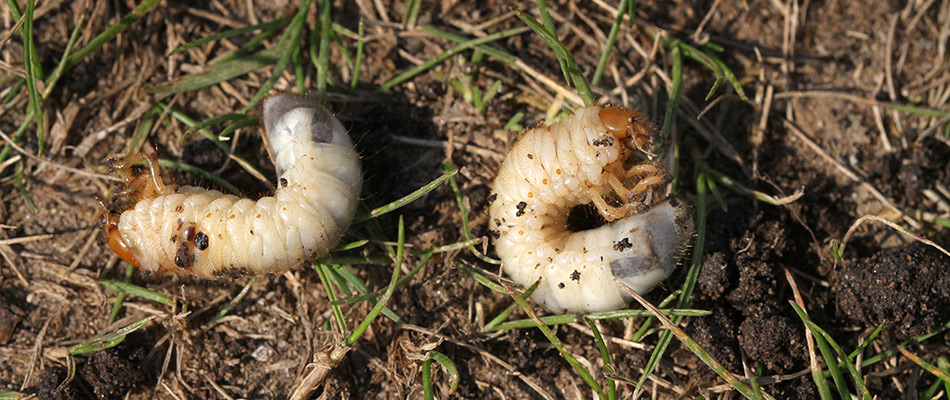 Our grub control treatment will prevent these root-eating pests from calling your lawn home. Our treatments run from August through October when these pests can be most damaging to lawns. Our grub control treatments are safe for pets and other loved ones once the application has had sufficient time to dry.
---
Brown Patch Treatment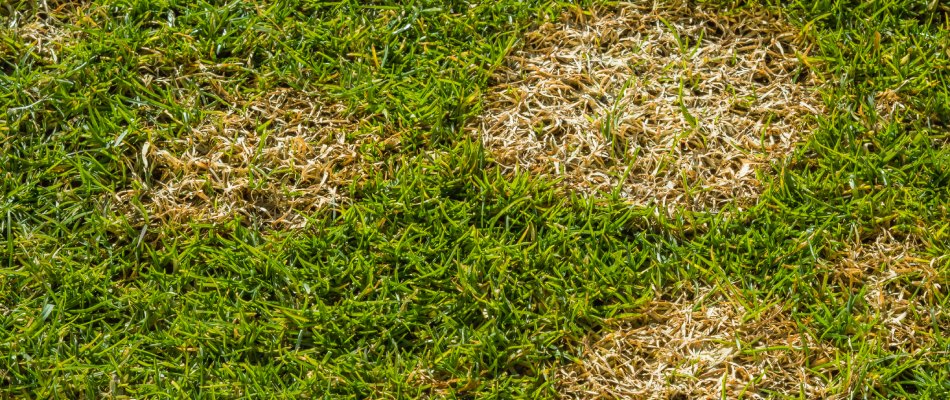 Stop brown patch disease in its tracks with our curative lawn disease treatments. To get rid of brown patch, our team will apply 2 different liquid products to ensure it is effectively taken care of. From there, we can assess the damage and curate a plan to help you nurse your lawn back to optimal health.
---
Take-All Root Rot
Take-all root rot is a common lawn disease that we see here in the Rockwall, TX area. This lawn disease moves quickly, so call us as soon as you notice the signs. Our team will administer our curative treatment to ensure that this lawn disease doesn't take over any more of your lawn.
View Take-All Root Rot Treatment
---
Call to schedule our lawn care and maintenance services!
Our lawn care and maintenance professionals have been servicing properties in Rockwall, Wylie, Rowlett, and surrounding areas of Texas for 7 years. Call (972) 521-6227 to schedule our services for your property today!