Choosing a professional company to routinely mow your lawn is a big decision. Professional companies should know the best practices for mowing lawns in Texas in order to maintain their health. For example, your mowing company should be scalping your lawn at the beginning of each year to maintain its health. Additionally, they should switch between weekly and bi-weekly schedules depending on the time of the year and the rate of your grass growth. Each time they visit to mow your lawn, your professional mowing company should be mulching your clippings and rotating their mowing pattern. Be sure to keep an eye on your current mowing company to make sure that they implement these best practices. If they don't, find another company!
---
Switching Between a Weekly & Bi-Weekly Mowing Schedule
Your mowing company should not be cutting your grass on the same schedule the entire year. Grass does not grow at the same rate in the hotter months as it does in the cooler months, and it should be treated accordingly. Your lawn mowing company should be mowing your grass weekly during the growing season. During the seasons of slower growth, they should be switching to a bi-weekly schedule to avoid over-cutting.
---
Scalping Your Lawn at the Beginning of the Year
Scalping is the process of cutting your lawn extra short so that the stems of your grass are exposed. This lawn mowing practice refreshes your lawn before the growing season starts. Scalping your lawn at the beginning of the year is optimal for lawns in Texas for many reasons, including the following:
It cuts dormant grass that is hurting the appearance and potential of your lawn.
It reduces thatch that is built up under your grass. This gives the roots of your grass better access to nutrients.
It exposes your soil to much-needed sunlight.
In Texas, your grass should be scalped at the end of February each year.
---
Mulching Your Grass Clippings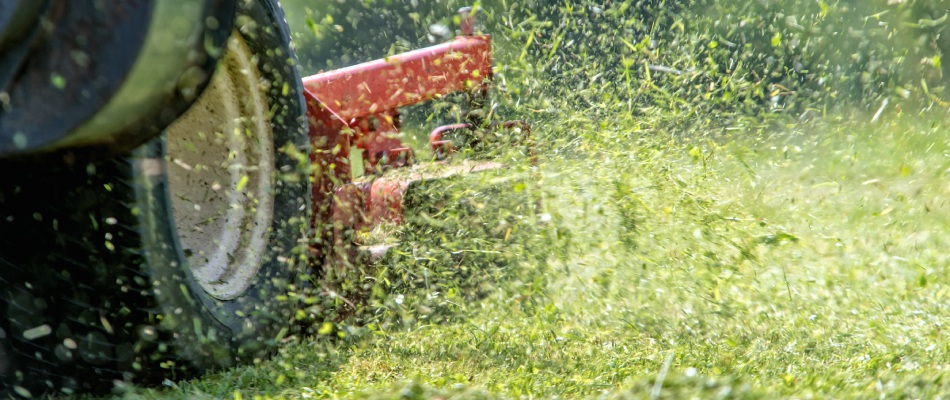 Your grass blades hold important nutrients like nitrogen, phosphorus, and potassium. If your mowing company is bagging your grass clippings rather than mulching them back onto your lawn, they are taking away nutrients that could return to your soil if the grass clippings were left to naturally decompose. Ask your lawn mowing company if they will mulch the grass clippings instead of bagging them. If they won't, it might be time to find a new lawn mowing company.
---
Rotating the Mowing Pattern Every Time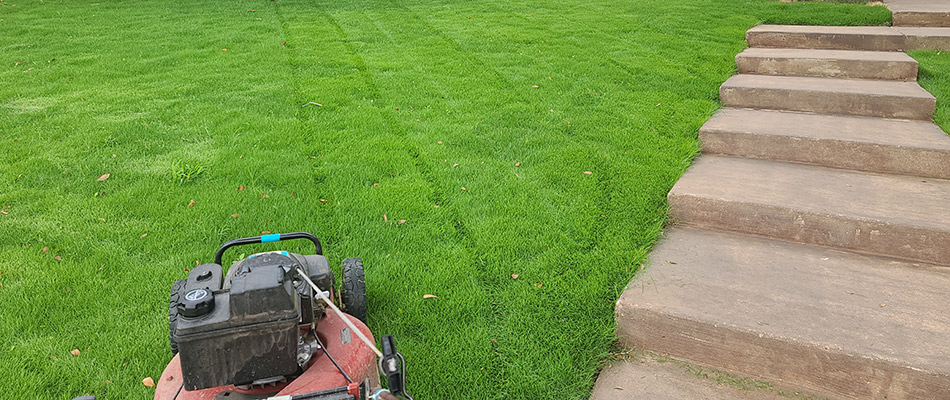 You should make sure that your lawn mowing company is changing the pattern that they mow your grass every single time they visit. If they are mowing over your grass in the same direction each time, the health of your grass will suffer. Running heavy machinery over your soil in the same spots over and over again will result in compacted soil and ruts. This is not good for the health of your lawn because essential nutrients will no longer be able to reach the soil in places that are too compacted.
Rotating the mowing pattern every single time will lower the chances of ruts in your soil and encourage your grass to grow upward rather than sideways.
---
We know what's best for your lawn in Texas. Call us to sign up for our lawn mowing service.
We offer a lawn mowing program to residential, commercial, and HOA properties in Rockwall, Wylie, Rowlett, and surrounding areas in Texas. We implement best practices for your lawn's health. Our lawn mowing program begins in February and runs until November, with weekly lawn mowing in the hotter months and bi-weekly service during the cooler months. Call us at (972) 521-6227 to schedule our lawn mowing service today.