Colorful leaves in red, yellow, and orange shades symbolize the start of the fall season here in Texas. Initially, they're beautiful, but they eventually fall off the trees and onto your lawn. Before long, they turn brown and gather until they turn into unsightly leaf piles that are a chore to remove. Although leaf piles are a pain, you shouldn't ignore them - not only are they an eyesore, but they're also harmful to your turf's health! They attract pests, provide ideal conditions for lawn diseases, and smother your grass and block essential resources from reaching it. The last thing your lawn needs right before the winter is to be in a weakened state, so removing the leaf piles is crucial to ensure it stays alive and healthy.
---
Leaf Piles Create the Perfect Environment for Pests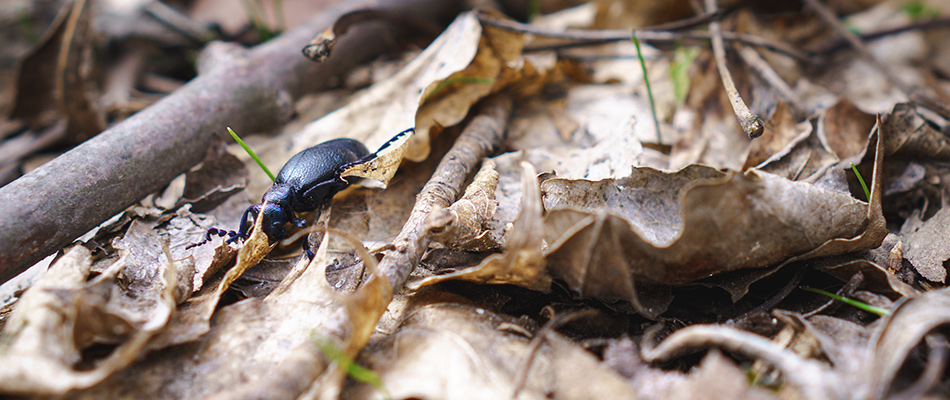 Dark, moist environments attract pests because they provide protection from the sun and give them a place to hide from predators. Unfortunately, leaf piles create that perfect environment, and leaving them on your lawn will only lead to an increased pest presence. Because of this, it's essential to remove the leaf piles so that you don't attract unwanted residents to your property.
---
Leaf piles can provide the ideal conditions for lawn diseases to thrive.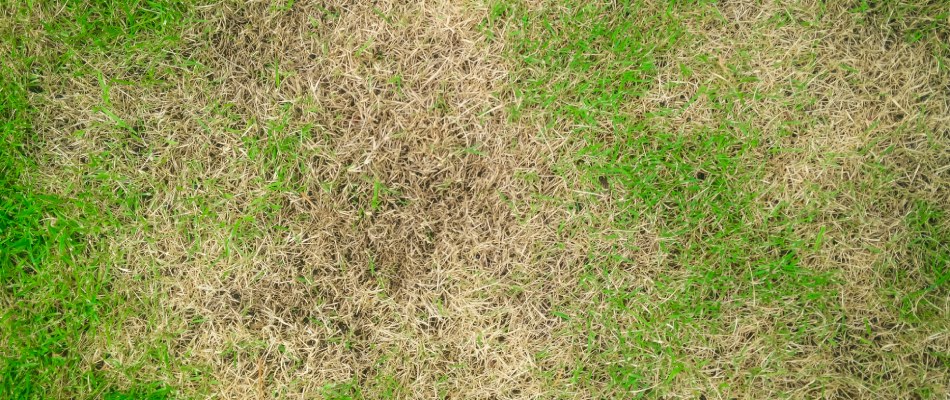 Leaf piles only spell trouble for your lawn - they drag down its curb appeal and can provide the ideal conditions for fungal diseases. Piles of leaves will trap moisture, which becomes even worse after it rains, and fungus can grow and spread without proper ventilation to dry it out. Removing leaf piles as soon as possible is essential to avoid fungal damage to your turf and save you money on lawn care services to get it back on the road to recovery. Some diseases that are common on the lawns in Texas are:
Take-all root rot: Take-all root rot is most prevalent in the spring and fall and thrives in moist environments. As the name implies, this fungal disease will attack your turf's roots and cause weakened or dead brown patches of grass.
Brown patch: Brown patch thrives in humid, wet climates and present as circular patches of browning grass on your lawn.
---
Leaf Piles Smother Your Grass & Block Essential Resources
When leaves pile and gather on your lawn, it smothers the grass underneath and blocks essential resources from reaching it, including water, sunlight, oxygen, and nutrients. Without proper access to everything it needs to stay healthy, the grass becomes weakened and results in browning and dead patches. Ignoring the leaf piles will only set your lawn up for failure, especially during the winter. So, you'll want to remove them to ensure your turf stays healthy and has a better chance of surviving into the next growing season.
While removing leaf piles is a great way to prepare your lawn for the winter, you can also schedule fall cleanups to give your landscape some much-needed TLC.
---
Want to get rid of the leaf piles on your lawn? Schedule our leaf removal service!
While leaf piles may be fun to children and pets alike, they're not so much fun for you or your lawn. Fortunately, that's where we come in! At Arboreal Lawn & Landscape, we can remove the leaves from your lawn and landscape beds as much as you need from October until March. Not only will this save you the hassle of doing it yourself, but it'll also help your lawn stay healthy and beautiful!
We offer our leaf removal service to residential, commercial, and HOA property owners in Rockwall, Wylie, Rowlett, and other nearby areas in Texas. Call us at (972) 521-6227 to schedule and get rid of the leaf piles on your lawn!