If you want to spruce up the visual appeal of your outdoor living space in Texas, you need to ensure your landscape plants are thriving. Trimming and pruning your landscape plants when necessary will help maintain their pristine appearance and tip-top health. Installing mulch in your landscape beds provides various health benefits for your plants as it helps regulate soil temperature, helps the soil retain moisture, and suppresses weed growth. To further ensure your landscape plants grow healthy and gorgeous, it's best to take advantage of landscape bed weed control treatments to eliminate unappealing weeds that are competing with your plants for nutrients. Keep reading to learn more about how you can keep your landscaping plants healthy and looking their best!
---
Trim and prune your plants as needed.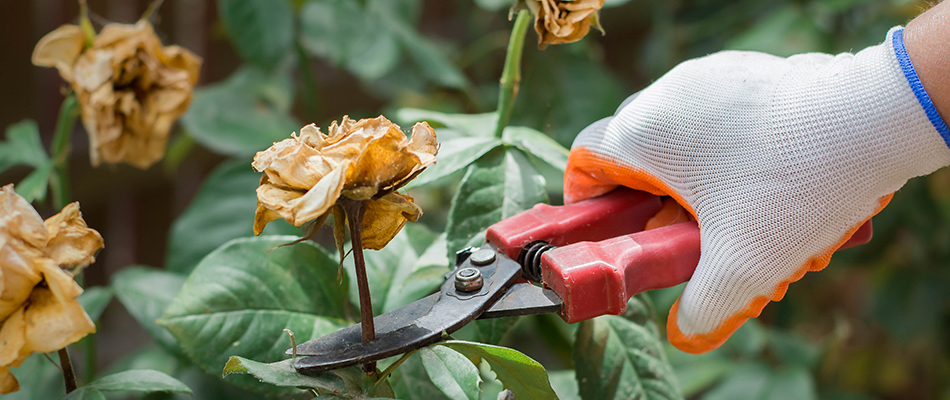 Trimming and pruning are essential landscape maintenance services that will keep your landscape plants in their best shape. While many property owners confuse these two services, trimming and pruning serve different purposes for your plants. Trimming your landscaping plants involves cutting their overgrown branches to maintain their aesthetics. It keeps your plants looking pristine and neat! This needs to be done regularly when your landscape plants are looking messy and unkempt.
On the other hand, pruning involves removing weak or diseased parts of the plant. Pruning ensures any disease or infestation that is weakening parts of your plants will not spread to healthy parts. However, it should be performed only when your plants need it because pruning at the wrong time can do more harm than good to your plants.
---
Adding mulch to your landscape beds keeps your landscaping plants in tip-top shape.
A reliable way to enhance the overall condition of your landscape plants is by adding mulch to your landscape beds. Mulch is an organic material that is spread over the surface of your landscape beds and provides various health benefits, like:
Moisture Retention: Mulch covers the soil in your landscape beds and prevents too much water from evaporating. This allows the soil to hold enough moisture and ensures the roots of your landscape plants don't dry up, especially during warm weather.
Soil Temperature Regulation: Mulch helps insulate the soil to protect the roots of your landscape plants from extreme temperatures.
Weed Suppression: Mulch helps control weed growth in your landscape beds by preventing weed seeds from settling in the soil and germinating. It also prevents current weeds from getting access to nutrients and other resources they need to grow by smothering them!
---
Maintain a weed-free landscape bed by scheduling a landscape bed weed control service.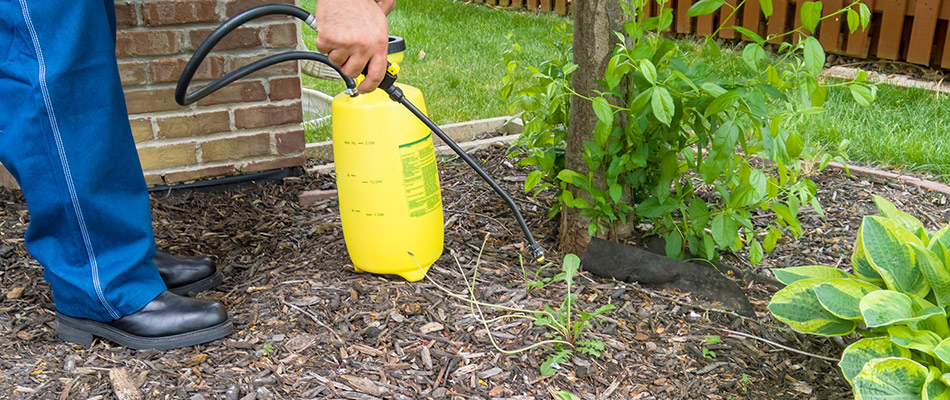 One of the most important ways to ensure your landscape plants are healthy and looking their best is by nourishing them with essential nutrients. If your landscape beds have weeds, your plants will have trouble maximizing these nutrients because the weeds will be stealing them! Scheduling a landscape bed weed control service will keep your landscape beds weed-free, so your plants have no competition for nutrients. Weeds can also affect the aesthetics of your landscape beds, and getting rid of them ensures your landscape beds look fantastic as well.
Using pre- and post-emergent weed control treatments in your landscape beds will get you the best results!
---
We can help keep your landscape plants healthy and beautiful. Call us today to schedule our landscaping services!
Healthy and thriving plants can enhance the aesthetics of your property, and we're here to ensure your landscape plants are always healthy and beautiful with our landscaping services. Our team at Arboreal Lawn & Landscape provides trimming and pruning, mulch installation, and landscape bed weed control treatments to commercial, residential, and HOA properties in Rockwall, Wylie, Rowlett, TX, and nearby areas. Give us a call today at (972) 521-6227 to schedule!