Here in Texas, everything is bigger, and your holiday display should be no different! Ideally, your holiday lighting display should showcase your property's most beautiful features, spread holiday joy, and stun casual onlookers. However, you may run into trouble when looking to find the time and resources needed to create such a striking and dazzling display. Fortunately, there are alternatives to standing outside and climbing tall ladders to put the lights up yourself. Professionals can easily take this task off your plate and go above and beyond during a holiday lighting installation service! During this service, professionals do it all. They not only design the display, but also install, take down, and store the lights after the season ends. Avoid stressing yourself out this holiday season and take the smart route by hiring professionals to beautify your property with a magnificent display. Keep reading to learn more about this service!
---
Installing your own holiday lights can be tedious and dangerous.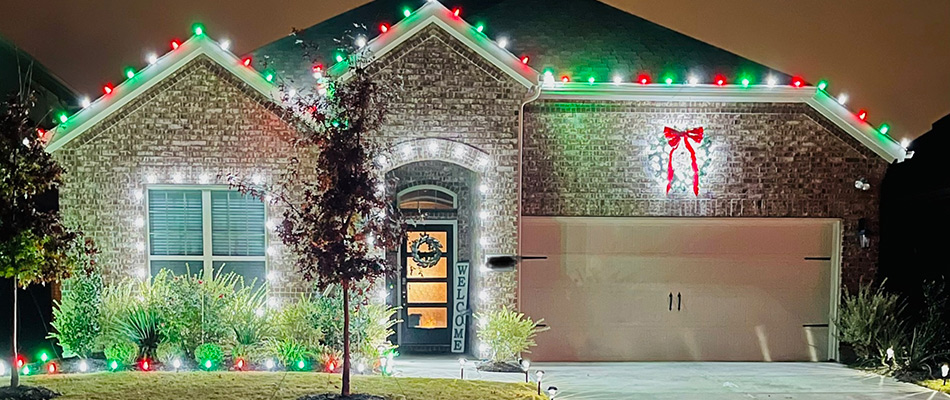 Installing holiday lights takes time and a lot of effort. For one, you need to climb up shaky ladders, stand on roofs, and reach areas off the ground just to hang the lights. For many busy property owners, this task is seemingly impossible and extremely dangerous. Fortunately, you can avoid all this trouble by hiring a professional to install the lights instead.
Professionals are experienced, so they know how to efficiently and effectively put up lights. They are also prepared to climb up ladders and have all the tools needed to make sure that the process goes smoothly. So, save yourself the stress of trying to perform this tedious and dangerous task on your own and hire professionals to do it for you.
---
Professionals can help you create a custom holiday lighting design!
Your property is one of a kind, so it'll need a one-of-a-kind custom holiday lighting display to accentuate its gorgeous features! This is best achieved by hiring a professional company to take care of your lighting needs. When you hire a company, professionals will recommend design options and help plan a display that fits your home or business.
On your own, crafting a design can prove a difficult task if you lack the experience and knowledge needed. However, these professionals work with many property types to meet the preferences of many property owners, so they'll know how to help you.
Some holiday lights can be controlled with your phone through a wifi connection.
---
Professionals take down and store the lights after the holiday season ends.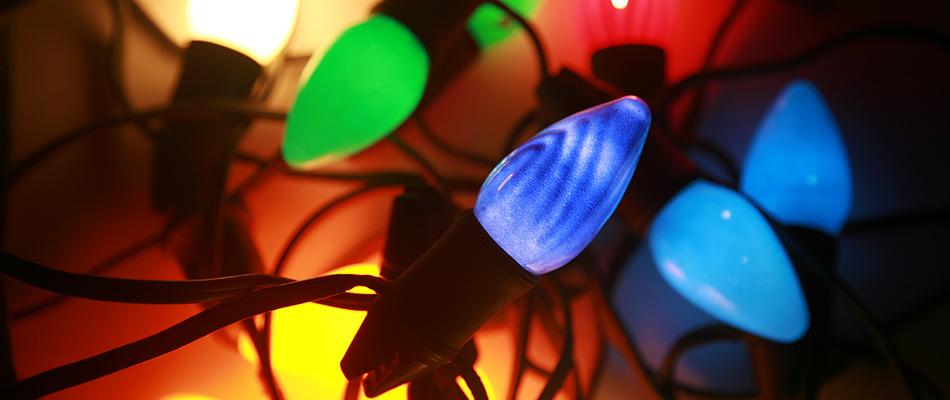 When you sign up for a holiday lighting installation service, professionals will come back after the holiday season ends, take down the lighting, and store the display for you. This is extremely convenient because taking your lights down is just as tedious and dangerous as putting them up in the first place.
You'll need to climb ladders and spend time outside ensuring all the decorations are properly taken down if you do it yourself. In addition, when you store the lights yourself, you'll need to use up space that could ideally store other more important things.
---
Call us today to schedule our holiday lighting installation service!
Lighting displays can transform your property for the holiday season. However, most property owners lack the time and resources needed to decorate their own homes and businesses. Call us today at (972) 521-6227 to schedule our holiday lighting installation service to avoid taking time out of your busy schedule to decorate! Our professionals at Arboreal Lawn & Landscape want to help you design and install the fabulous lighting showcase your property deserves. We service Rockwall, Wylie, Rowlett, and other nearby areas in Texas.