Everyone wants a healthy, verdant lawn, whether it's to make your neighbors jealous, enhance your property's curb appeal, or anything in between. While it may sound straightforward initially, taking proper care of your lawn is a lot of work, and you need to consider potential stressors that can harm it - namely lawn insects. Grubs are notorious for being one of the most destructive turf insects, especially for lawns here in Texas. Fortunately, preventative grub control is just what you need to prevent them from harming your turf! This treatment will seep into the soil and eliminate grubs before they hatch, but it'll need to be applied in June/July to coincide with this particular part of their life cycle. If you were to skip preventative grub control, you'd risk grubs causing severe damage to your turf, so whatever you do, don't skip it!
---
What is preventative grub control, and how does it work?
As the name implies, preventative grub control prevents grubs from establishing on your lawn. This blanket treatment is applied across your turf and seeps into the soil where the grub eggs are. Then, it'll either eliminate them before they hatch or kill newly-hatched ones, thus preventing them from ever feasting on the roots and destroying your lawn.
---
When to Apply Preventative Grub Control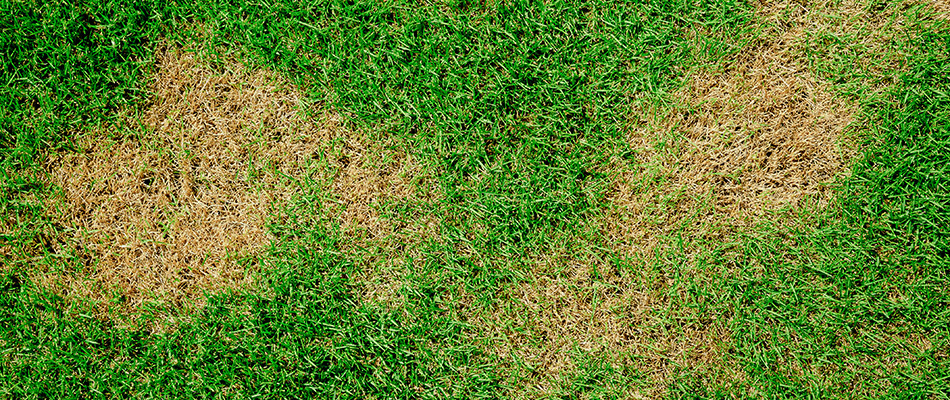 The most effective method of grub control is prevention, but timing is crucial. After all, preventative grub control has to coincide with a particular part of the grub life cycle - when they hatch. Because grubs hatch by late summer, this treatment will need to be applied in June/July to get ahead of that and eliminate them before they get a chance to find a food source - your turf's roots.
---
What happens if you skip preventative grub control?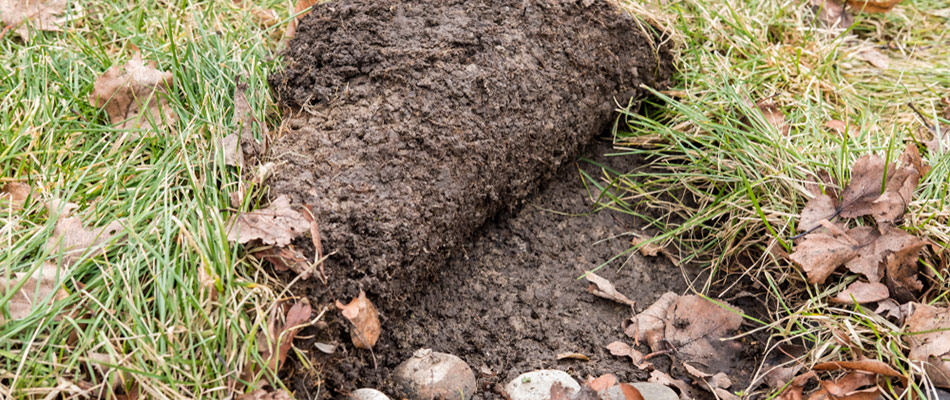 If you were to skip preventative grub control, you would risk grubs feasting on your turf's roots and causing severe damage. Some tell-tale indicators of a grub infestation are the following:
Your turf lifts like a carpet. As grubs chew through the roots, your lawn no longer has an anchor to the soil and will easily lift if you tug on it.
Your lawn feels spongey when you walk on it. Because grubs weaken the connection between the grass and its roots, it won't feel secure but rather spongey.
Your lawn has patchy areas of brown or dead grass. Without its roots, the grass will begin to turn brown and, eventually, die.
An increased animal presence. Grubs are a delicacy to birds, raccoons, and other animals. So, if there is an increased animal presence on your lawn, they are likely searching for grubs.
While you can always schedule a curative grub control treatment to eliminate an existing infestation, it won't reverse the damage your lawn sustained. As a result, you'll have to spend more money in the long run on lawn care services to repair the damage and get your turf healthy again - which you can avoid with preventative grub control.
Preventative grub control is especially critical for lawns that have already fallen victim to a grub infestation in the past, as it's likely to happen again.
---
Want to get ahead of grubs before they cause problems for your turf? Sign up for our preventative grub control treatments!
If you want to save yourself and your lawn the hassle of dealing with grubs, you've come to the right place! Here at Arboreal Lawn & Landscape, we offer preventative grub control treatments to get ahead of these destructive insects before they cause problems for your turf. We also offer curative treatments if you already have an existing infestation, but we recommend scheduling our preventatives in the future since grubs are likely to infest your lawn again.
We offer our grub control treatments to residential, commercial, and HOA properties in Rockwall, Wylie, Rowlett, TX, and other surrounding areas. Call us at (972) 521-6227 to sign up and keep your lawn healthy and free of grubs!